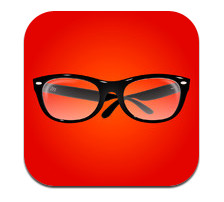 There's a new ebook reader app for the Apple iPad called Marvin. What's unique about Marvin is its Artificial Intelligence engine that analyses the book you are reading and then provides additional information about the characters and places mentioned in the book, and more.
Basically it's kind of like the X-Ray feature found on newer Kindles, except there's more to it than that. It references Wikipedia for additional info on the characters and places in a book, and you can look-up information about the author, read reviews, and you can even pin these articles to the book so they are easily accessible later on.
Another cool feature is you can quickly look-up names of characters that appear in the book to get a popup that brings up the first time the name appears in the book so you can get a description of the character to remind you who they are.
There's also a feature with Marvin that creates summaries of a book, which then creates a separate ebook for that summary.
Aside from the Artificial Intelligence engine, Marvin is a typical ebook reader app. It has a bunch font adjusting options, themes, and custom gestures. Not to mention notes, highlights, dictionary look-up, sharing, bookmarks, etc. Marvin also integrates with Dropbox.
There are some limitations with the app, however. First and foremost it is only available on the Apple iPad. Secondly, Marvin only works with DRM-free ePub ebooks. It also costs $2.99, which I feel is too high given the DRM limitations. But right now Marvin is free for a limited time so it's definitely worth checking out. Here's a video tour that shows most of the features in action.
Video: Marvin = eBooks + Intelligence