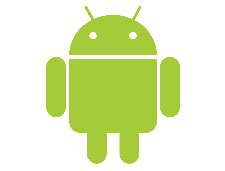 Over the past couple of years I've had the opportunity to use and review around two dozen Android tablets and ereaders, including the Kindle Fire, various Nook tablets, the Asus Transformer, cheap Chinese imports, a bunch of crummy tablets from Pandigital, and even some Android-powered E Ink ebook readers like the Nook Touch and Sony PRS-T1 and T2.
In that time I've learned a lot about troubleshooting Android devices that are acting up or flat out not working at all. I've found that it is very hard to brick an Android device with anything software related, so any time something goes wrong it's almost always fixable one way or another.
I can't cover all Android devices and the problems that can occur with each one in a single troubleshooting guide; this is more of a general guide with fixes to common problems that are universal for most Android tablets and ereaders. Start with the simple fixes first and then if that doesn't work check the advanced section for resetting and reinstalling the original firmware.
Basic Problems
Note: Like with most electronic devices, the first thing you should always try when your tablet or ereader isn't working properly is to shut it down and restart the device (not sleep mode). This usually can be achieved by holding down the power button and selecting to shut down.
Frozen screen, device won't turn on or off: Usually when an Android device is not responding, holding down the power button for 20-30 seconds will snap it out of its funk. If that doesn't work experiment with holding down the volume buttons or other hardware buttons in conjunction with the power button. Sometimes plugging the device into the charger can help with this too if the battery is running low.
Wi-Fi won't connect: I have periodic problems with certain Android devices getting stuck in a loop where they keep trying to connect to Wi-Fi but never can. The fix here is to simply unplug the router and then plug it back in, and then wait a minute or two.
An app is non-responsive or isn't working properly: Apps that usually work fine can sometimes freeze up or start acting unusual. Re-starting the device will often make an app that is misbehaving start working again, but a quicker way is to force close the app. Most tablets can do this in Settings > Applications > Select App > Force Stop. If that doesn't work trying clearing cache and data as well. The last option would be to try uninstalling the app and then reinstalling it.
App won't download: Sometimes an app will get stuck downloading or won't finish downloading. Generally rebooting the device will fix this issue. Another option is to check the SD card to make sure it is being recognized by the device and is working properly. One time with the Kindle Fire HD specifically I still could not get it to download after restarting, and choosing to send it to the Kindle Fire at Amazon didn't work either; the only solution I could find was to login to my Amazon account and delete the app permanently—then it downloaded fine after re-selecting it.
An app won't install: Usually if an app won't install it is because of an incompatibility issue with your particular device. There's not a lot you can do here other than search online and in alternative appstores for older versions of the app. Sometimes older versions of an app will work better on certain devices than the latest updated version.
Can't find downloaded files: Some Android tablets and ereaders make it a pain to find files downloaded with the web browser. Newer devices often have an app link specifically for Downloads. If your device doesn't have that, the best thing to do is install a file manager app like ES File Manager so you can easily and quickly find the "Downloads" folder on the root of your device.
Poor battery life: There are a lot of poorly coded apps that can suck more power than they have any right to. Installing a battery monitoring app is a good way to identify potential offenders. Another good way to save on battery power is to set your device to turn Wi-Fi off when in sleep mode. With most Android devices the setting for this is in the advanced menu for wireless settings under "keep Wi-Fi on during sleep".
Major Problems – Advanced Fixes
Factory reset: If your Android tablet or ereader is seriously acting oddly and nothing seems to fix it, you should try performing a factory reset to wipe everything from the device to take it back to factory settings. Note that this will delete all your data and everything you added to the device.
Boot into recovery: With some Android tablets like the Google Nexus 7 you can boot into recovery mode to do things like erase data, perform a factory reset, and install firmware. The process isn't always the same but usually involves shutting the device down and then holding the power button and volume down button at the same time. Then follow the on screen instructions.
Install factory firmware with failed boot attempts: Some devices like the Nook will automatically install the original firmware if you interrupt the boot process a set number of times. With the Nook the number is 8. I've gotten it to work on other devices with just 6 failed boot attempts. To do this simply shut the Android device down, and then hold the power button to turn it back on. As soon as the startup splash screen appears, hold the power button down again until the device shuts back off. Continue doing this without letting it boot fully until a factory restore screen pops up. This is a good way to fix a device that is seriously messed up, but they don't all have this failed boot attempts fix built-in so it may not work.
Installing custom firmware: If you have tried everything and your device is still not working right, you can try installing some custom firmware. This isn't an easy process and requires some technical work, but it's good way to breath new life into an otherwise worthless gadget. The best place to find custom firmware is on the XDA forums. Just enter your device into the search box and let the adventure begin from there.