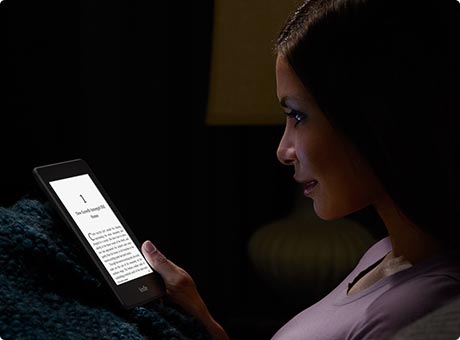 Amazon released another update for the Kindle Paperwhite today. The new software version is 5.3.4.
It's a minor update but it's a large file of about 164MB. The update doesn't add any noticeable new features. All that Amazon says about the update is that it includes "general improvements for your Kindle Paperwhite".
I downloaded the update and installed it manually but can't see any differences right off. One thing I can confirm is that the alternate fonts trick still works to get access to the hidden fonts and to add your own custom fonts to the Kindle.
Like usual, the update will automatically download and install on your Kindle Paperwhite during the next few weeks without any intervention on your part other than ensuring that wireless is enabled and connected.
If you don't have wireless access or want to install the update manually yourself, the file can be downloaded from over at Amazon on the software updates page. The directions are over there as well. Basically all you have to do is download the file and transfer it to the root of the Kindle's drive with a USB cable, then go into settings and hit menu to choose to update your Kindle.