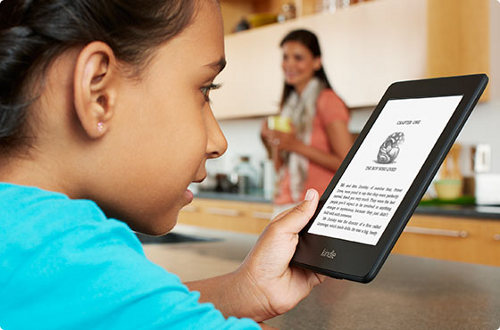 Today Amazon announced something that I'm surprised didn't happen a long time ago. Amazon is set to acquire Goodreads, pending various closing conditions.
With over 16 million members and over 30,000 book clubs on their website, Goodreads.com is one of the best places to go for personalized reading recommendations and to discuss and review books, so it makes a lot of sense for Amazon to acquire their services to use with their Kindle ecosystem.
It's unclear exactly what Amazon plans to do moving forward, but we'll likely be seeing some nifty new features integrated into Kindle devices and Kindle apps in the near future, like better reading recommendations and more sharing and social reading options.
Amazon also owns Shelfari.com and they integrated that into the X-Ray feature nicely by providing additional information about all the characters mentioned in the book. Although the feature is only available on select titles, it's something unique that isn't available on other platforms. Now Amazon is likely to get even more exclusive features thanks to acquiring Goodreads.
The deal is expected to be finalized by the end of June, and Goodreads' headquarters is expected to remain in San Francisco where it was founded in 2007.