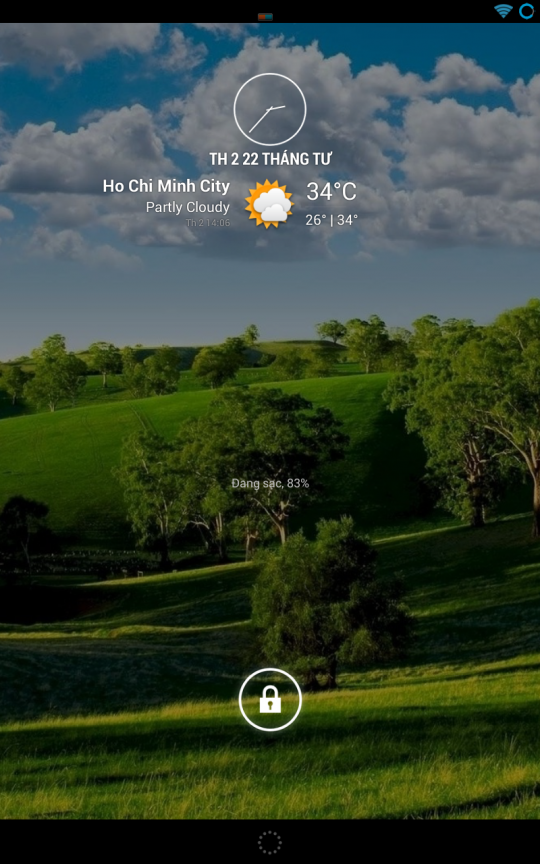 The 7″ Kindle Fire HD just got a lot cooler today thanks to Android developers over at XDA, especially Hashcode, who has just posted an Alpha release of CyanogenMod 10.1 for the 7″ Kindle Fire HD, which brings Android 4.2.2 Jelly Bean and all of its Google-infested glory to Amazon's most popular tablet.
CM10 has been available for the 8.9″ Kindle Fire HD for quite some time now, so it's good to see the 7″ model getting in on the fun too.
Now 7″ Kindle Fire HD owners can flash CM10 onto their devices to get what is essentially an entirely new tablet, with full support for the Google Play store and Google apps. You'll miss out on some of the Kindle Fire exclusive features like Amazon's videos since they still don't have an Android app for videos (although I've heard using the web browser works), but it opens the door to a lot more apps and customization and features.
As one would expect with an Alpha release, there are still some bugs to be worked out and not all the features work just yet. Hashcode notes that 3D performance still needs some work, as does audio input, and the HDMI port doesn't work yet.
But a surprising number of things do work with the updated 3.0.50 kernel, including graphic drivers for Android Jelly Bean, audio output, camera, Wi-Fi, Bluetooth pairing, sensors, hardware acceleration, and HD YouTube and Netflix.
Installing CM10 on the 7″ Kindle Fire HD isn't very difficult but it does require a little technical work. You have to install a custom bootloader first and then use that to install custom ROMs like CM10.
I plan on putting together an easy-to-follow guide so that anyone can follow along and do it, complete with a video tutorial. However, my Kindle Fire HD isn't near at hand at the moment so it'll be a couple of weeks before I can get the article posted. In the meantime you can find everything you need to know over in the Android development section at the XDA forums.