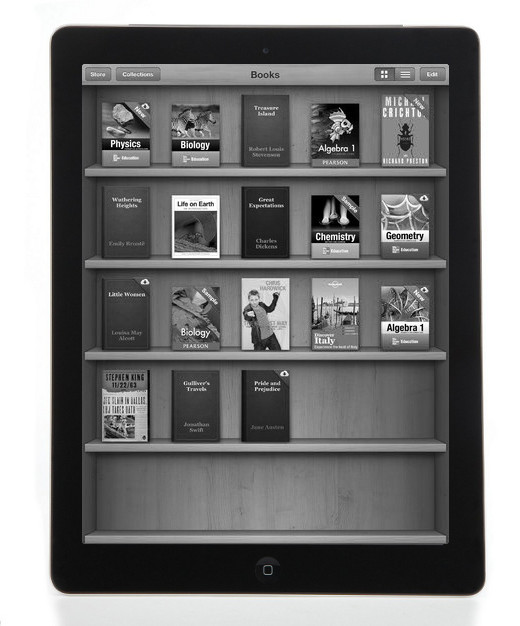 That title isn't necessarily a statement of fact. But when you stop and consider the circumstances and evaluate the evidence, it's pretty easy to come to that conclusion.
Why else wouldn't Apple release a dedicated E Ink reading device to go along with their ebookstore? Apple opened the doors on the iBookstore back in early 2010 when they released the first iPad. Apple must really dislike E Ink and think it's a waste of time for them not to pursue that market after 3 full years in the ebook business.
Considering all the success that Amazon has had with the Kindle ebook readers all over the world, you'd think that Apple would be interested in taking on that market too, especially considering they have all the tools, the storefront, and the capital to do so. But Apple continues to be interested in LCD-based gadgets only. E Ink isn't worth their time. Apparently.
Could you imagine what an Apple E Ink ereader would be like? An ebook reader running some watered-down version of iOS with the iBooks app as its centerpiece. Maybe have a notebook app, some dictionaries, social apps, Safari web browser. Just think of all the possibilities!
But I can't see it ever happening.
E Ink, for whatever reason, just doesn't seem like Apple's style. It's not flashy or hip enough. From Apple's standpoint they probably don't see any need for a $150 E Ink ebook reader when they can sell tablets and phones and MP3 players for a lot more money.
But you have to admit it would be pretty cool if Apple did release a dedicated ebook reader with an electronic paper screen, even if not E Ink something similar. They would sell millions of them for sure. Of course that's not saying much. Apple could cram an MP3 player into the handle of a toothbrush, slap their name on it, and sell 10 million units by the end of the week.