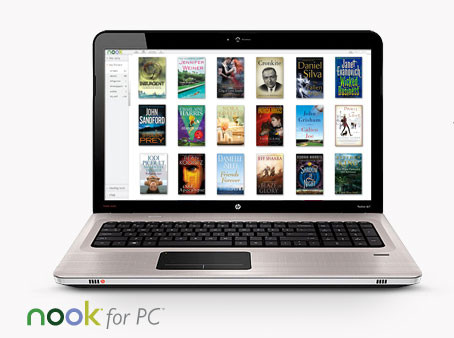 As first reported here a couple of weeks ago, Barnes and Noble mysteriously removed the Nook for PC and Nook for Mac applications from their website.
The story has been making the rounds on just about every tech blog and website. Lots of people are jumping to the conclusion that the Nook brand is finished, that B&N is slowly trying to phase out their apps and hardware.
But then yesterday a reader tipped me about the Nook for PC and Nook for Mac programs being back on B&N's website. And it is true. Both are in fact back and are available for download.
The thing with B&N is you never can guess what they are thinking. I'm not so sure the higher-ups at B&N even have an idea of what they are doing with the Nook brand from one day to the next.
You have to wonder if they brought the apps back because of all the negative attention they've been getting since removing them. Or maybe the whole thing was just a big misunderstanding. Maybe the links to the apps accidentally got removed when redesigning the webpage. After all, the links for the downloads continued to work throughout this whole disappearing act if you knew the exact url.
But that doesn't explain the issues that people were having getting ebooks to download using the apps, nor the webpages disappearing. There were even issues getting Nook Study to work.
It's more likely that the higher-ups at B&N decided to do away with the cost of developing the Nook for PC and Nook for Mac programs and decided to have them nixed, but forgot to consider all the repercussions. Like the fact that a good share of B&N ebooks don't work with their browser-based application, so people who wanted to access their Nook books from a computer pretty much had no option, except for Windows 8 computers.
We'll probably never know the real story behind all of this, but at least it's good to have the Nook for PC and Mac apps back. At least for now.