E FUN Launches 7″ Nextbook Tablet for $69, 8″ for $99, Both with Google Play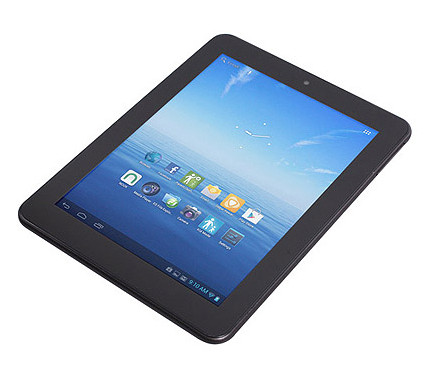 The prices of Android tablets just keeps falling lower and lower all the time. Getting a 7-inch tablet for $99 used to be a good deal, but not anymore.
E FUN is taking it to a new level of cheapness with the Nextbook Premium 7SE-8GP, which sells at Walmart for $69. It basically has the specs of a cheap tablet from last year, but at an even lower price (last year something like this would have sold for around $99).
It's not unheard of to see no name tablets with super cheap price tags like this imported from China, but Nextbook is a semi-recognizable brand that has been around for a few years in the tablet game. In fact I've reviewed a few Nextbook tablets in the past and they had surprisingly good designs and build quality for being so cheap.
The Nextbook Premium 7SE-8GP comes with Google Play and runs Android 4.0 Ice Cream Sandwich. Now the screen quality is where things get sketchy. It has a 7-inch 800×480 resolution screen. That's taking it back a couple of notches.
Other specs include a 1GHz Cortex A9 processor, 1GB DDR3 system memory, and 8GB internal storage memory. The Premium 7SE-8GP also has a 0.3-megapixel front-facing webcam, HDMI-out port, micro USB port, 3.5mm headphone jack, and microSD card slot for memory expansion. Battery life is rated at up to 5 hours.
I haven't tested this device, but given the specs it would seem that you'd be better off just spending $30 more and getting something like the Hisense Sero Lite, which also sells from Walmart. It has a better screen, a dual-core processor, and runs Android 4.1 Jelly Bean instead of Android 4.0 Ice Cream Sandwich.
If the 7-inch Nextbook doesn't tickle your money bone (as in making you want to run out and buy it) then the Nextbook Premium 8HD might be more up your alley. It has an 8-inch screen with a resolution of 1024×768. That's not great either, but it's good enough for Apple and their iPad Mini.
The Nextbook Premium 8HD runs Android 4.1 Jelly Bean and comes with Google Play. It also comes with the Barnes and Noble Nook for Android app preloaded for reading ebooks.
Other specs for the Premium 8HD include a dual-core 1.5GHz Cortex A9 processor, 1GB DDR3 system memory, 8GB internal storage memory and 5GB of cloud storage from SugarSync, there's a 2-megapixel back-facing camera and a 0.3-megapixel front-facing camera, it has an HDMI port, micro USB 2.0 slot, and microSD card slot for memory expansion up to 32GB. The lithium-ion battery is rated to last up to 6 hours per charge for music playback and HD video playback, and 5 hours for web browsing.
Both new Nextbook tablets are available in Walmart stores across the US and on Walmart.com.