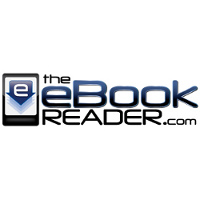 Kobo is running an unadvertised sale on the Kobo Glo through July 2nd at midnight. Instead of having to pay the usual $129, you can get it for $99 with promo code GL625 when ordered from Kobo.com. The catch is it is for US residents only (if you live in Canada you can still get the $20 off deal for the Glo if you act fast, the code for that expires tonight).
The smaller Kobo Mini remains on sale for $39 as well in the US and Canada. That deal doesn't expire until July 18th.
Kobo is also supposedly running a sale on select ebooks for up to 70% off through July 1st, but whenever I click on the link it directs to a blank page with nothing on it. Typical Kobo. Maybe the link will work later. Who knows…
In other deal news, Amazon is taking $30 off the 7-inch Kindle Fire HD for an undisclosed "limited time". That knocks the price of the base KFHD down to $169, or you can get the 32GB model for $199. That's not nearly as good of a deal as Barnes and Noble's Nook HD for $129, or the Hisense Sero 7 Pro for $149 from Walmart, but I guess it's better than nothing :). It's funny to see Amazon struggling to remain competitive with their prices.