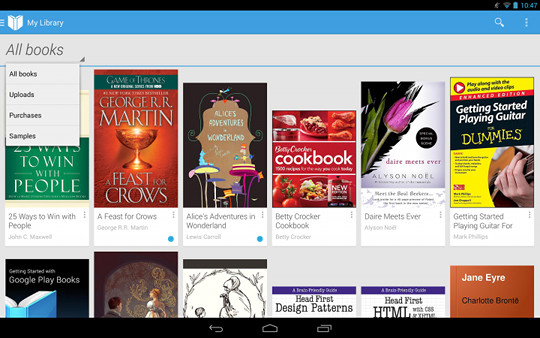 Google has been making strides to expand the reach of their ebookstore internationally of late. Last month Google Play Books launched in Portugal, Austria, Ireland, and Belgium, and now this past week Google added nine more European countries to the list:
Czech Republic
Denmark
Finland
Greece
Hungary
Netherlands
Poland
Romania
Sweden
That makes 26 total countries where Google now sells ebooks. Here is the complete list:
Australia, Austria, Belgium, Brazil, Canada, Czech Republic, Denmark, Finland, France, Germany, Greece, Hungary, India, Ireland, Italy, Japan, Mexico, Netherlands, Poland, Portugal, Romania, South Korea, Spain, Russia, United Kingdom, United States.
Google's ebooks are mostly in ePub format, some PDF, and they use regular Adobe DRM when required, so that makes them widely accessible on most ebook readers and tablets.
Google also recently added support for uploading your own ePub ebooks to your Google Play Book's account, making it easier to consolidate your ebook library instead of having to use a bunch of different apps.
It's good to see Google finally starting to take ebooks more seriously. They've started slow out the gate but could really take a big chunk of the ePub market if they continue to expand and innovate.