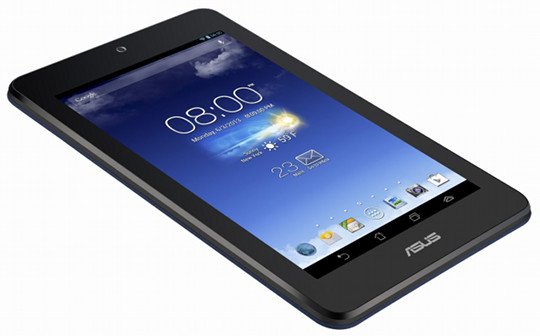 Asus has been busy making 7-inch tablets lately. Not only do they provide the hardware for the 2nd generation Google Nexus 7 that was released last week, they are also releasing a new 7-inch tablet under their own brand name called the ASUS MeMO Pad HD 7.
You may recall that Asus released a similar tablet earlier in the year by the same name without "HD". This new model brings a higher resolution screen and some other upgrades, while still retaining the $149 price.
If you don't want to spend $229 and up for the new Nexus 7, the ASUS MeMO Pad HD could be a solid alternative. It doesn't have as many shiny features and the screen isn't as nice, but that's why the price is lower. It's more comparable to the original Nexus 7, and is similar to the Hisense Sero 7 Pro that I recently reviewed, except the Asus tablet lacks an HDMI port and NFC chip.
As far as specs, the new Asus MeMo Pad HD has a 7-inch IPS 1280 x 800 resolution screen with 10-point capacitive touch, it has a quad-core MediaTek ARM Cortex-A7 1.2GHz processor, 1GB of RAM, Wi-Fi, Bluetooth 4.0, 16GB of internal storage, front and rear cameras (1.2MP and 5MP respectively), GPS, and there's even a microSD card slot, which is lacking on the more expensive Nexus tablets. Battery life is rated up to 10 hours.
The tablet runs Android 4.2 Jellybean and comes in various colors, including blue, green, pink, and white.
The Asus MeMo Pad HD sells for $149 and is up for pre-order from various retailers including Amazon. It will officially be released on August 11th.
via: Liliputing