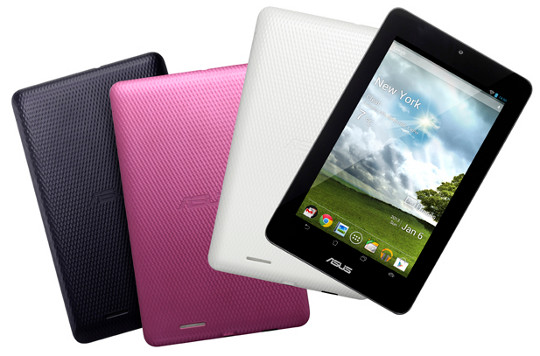 If you are in the market for a good quality budget tablet, Asus has just released a new 7-inch model called the ASUS MeMO Pad ME172V.
The Asus MeMO Pad 7 is basically a watered-down version of the Google Nexus 7, which Asus also makes. The MeMo Pad sells for $149, which is $50 less than the equivalent Nexus 7.
One thing the Asus MeMO Pad brings to the table that the Nexus 7 lacks is a microSD card slot. Otherwise the Nexus 7 is the better all-around tablet; it has a faster processor, a higher resolution screen, Bluetooth, GPS, and newer software.
While the $149 price is attractive, it's rather odd to see Asus downgrading newer tablets instead of upgrading them. The same can be said about Asus's other new tablet, the Asus MeMO Pad Smart 10.
Regardless, if you want to save $50 and/or need the use of a memory card slot the Asus MeMO Pad 7 has a decent spec sheet. It runs Android 4.1 Jelly Bean and is powered by a 1 GHz VIA WM8950 processor with 1GB of RAM and 16GB of internal storage.
It has a 1MP front-facing camera, a microSD card slot, a single speaker, audio jack, microphone, micro USB port, and a 7″ 1024 x 600 resolution screen. Battery life is rated at 7 hours.
The tablet weighs in at 12.6 ounces and measures 7.8″ x 4.7″ x 0.44″. It comes in three color varieties, gray, white, and pink.