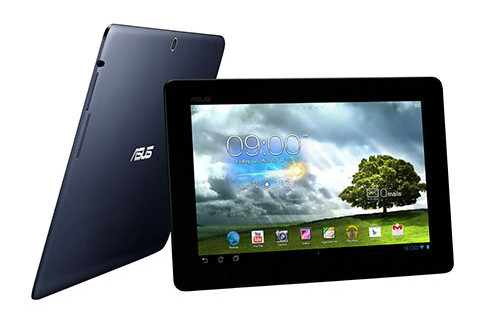 This past week Asus released a new mid-range 10″ Android tablet called the Asus MeMo Pad Smart 10. The name doesn't exactly roll off the tongue, but as far as specs to price ratio it looks like it could be a solid 10″ tablet for someone who doesn't want to spend over $300.
There's only one problem. It's pretty much the exact same as the Asus Transformer TF300 that Asus released last year. In fact, if you look closely at the specs you'll find it is actually a downgrade from the TF300 in three ways.
First, the MeMo Pad Smart 10's battery is smaller and is only rated to last 8.5 hours versus the TF300's 10 hours. Second, the rear camera got downgraded from 8MP to 5MP. And lastly, the MeMo Pad 10 lacks the option to attach a keyboard dock should you desire to connect one.
As far as I can tell, the only advantage the MeMo Pad has is it weighs about 55 grams less. Virtually all the additional hardware and software elements are the same or very similar.
The real kicker to all of this is that both tablets can be had for the exact same price of $299. To be fair, the 16GB TF300 is listed at $379, but now that it's been out for awhile it is often priced well below that. At Amazon it is $299 for the Blue one and $318 for the Gold edition.
Most companies tend to release upgraded models each year, so it's kind of odd to see Asus basically downgrading their mid-range tablet from last year and selling it for slightly less. And this isn't the only instance where Asus is doing that.
Last month Asus announced they will soon be releasing a 7″ Asus MeMo Pad for $149. The device is basically a downgraded version of the Google Nexus 7 from last year, which Asus also makes.
Both of Asus's new MeMo Pad tablets are priced attractively, but both are using lower resolution screens from 2-3 years ago while a lot of other newer tablets are using upgraded higher resolution screens.
It's always good to see prices coming down, but when it's at the expense of feature upgrades the net gain can be deceiving. Sometimes you're better off getting last year's model.