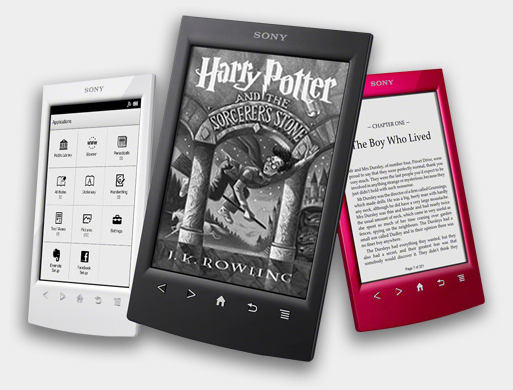 Exactly one month ago to the day I posted an article after talking with a Sony rep that confirmed Sony had decided not to release their new PRS-T3 ebook reader in the United States, even though they had already released it in parts of Europe a few weeks prior.
At the time Sony was still selling the older PRS-T2 ebook reader from the US Sony website. But now it's no longer available either, and things are looking bleaker than ever for the Sony Reader brand moving forward, at least in the US.
The final deathblow came sometime this past week when Sony removed the ereader section from their website entirely. Sony appears to be updating their website design again and now all links to Sony Readers are missing from all the menus and sub-sections.
In fact the only way to find listings for Sony Readers is to run a search for them specifically, and even when you do that all the ereaders are labeled as discontinued.
Sony used to have ereaders categorized in with tablets. Now tablets and computers are grouped together. On the main computers and tablets page, they give some hope by showing a section for "Tablets & eReaders" but clicking on the link takes you to the tablet section only—the ereader section no longer exists; it has been removed, and old links redirect to the tablet section.
Deep down I was secretly hoping that Sony would surprise everyone and announce a frontlit Sony Reader for the US market in time for the holiday season. After all, it's clear that they did intend to release a new ebook reader in the US at some point this year because the PRS-T3 went through the FCC for approval.
But now with the ereader section removed entirely and all the previous Sony Readers listed as discontinued, it looks like Sony is leaving the US ebook reader market for good. I guess it's not surprising given the fact the Sony rep mentioned last month that they'd prefer to focus on smartphones and tablets given the recent market changes, but I thought maybe the PRS-T2 would stick around for awhile longer. Some may hold out hope for a new Sony Reader next year and a return to the US market, but not me. Companies don't pull the plug on something for 1 year just to bring it back the next year, especially a product with a narrow user base that has been in decline for 3 years. I think that this is the end of the Sony Reader, at least in the US.