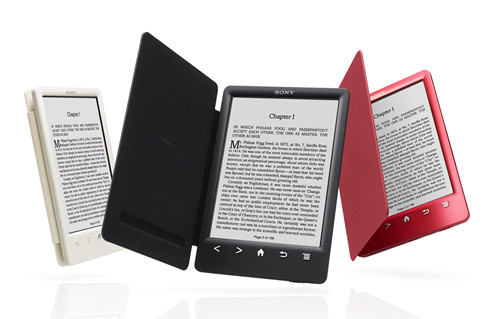 I've got some disappointing news to report today. Earlier in the week I reached out to the Sony Reader division in the United States to inquire about the Sony PRS-T3 ebook reader to see if and when it was coming to the US. As it turns out, the PRS-T3 will not be released in the US.
I knew something was fishy after Sony released it in Europe and Canada earlier in the month, then 3 weeks went by with nary a mention about in the US, where the Sony website still advertises the PRS-T2 from last year.
I sincerely hope this doesn't mean the beginning of the end for the Sony Reader. It sounds like Sony would rather focus on tablets and phones moving forward.
Judge for yourself. Here's the response I got from Sony about the PRS-T3:
Sony will not be offering the Reader PRS-T3 in the United States. In response to the region's market changes, Sony will be focusing instead on mobile and tablet devices, including the Xperia Tablet Z and Xperia Z smartphone. Digital reading and eBooks remain an important priority for Sony. Reader Store will still help book lovers find and read their next story, anytime and anywhere, and customers can continue to expect new and exciting features and discovery tools. Reader Store will continue to support previous Readers as well as other compatible devices via the free Reader apps for PC, Mac, Android and iOS.
What's interesting about all this is that Sony clearly intended to release the PRS-T3 in the US at some point in time because it went through the FCC. There's no reason to submit a device for testing otherwise. Something made Sony change their mind since then.
I can only hope this is a one time move and that future Sony Readers (if there are any) don't get snubbed from the US marketplace. It seems like such a strange move for Sony to release a new ebook reader in some countries where they don't even sell ebooks, and then they elect not to release the new device in the US where they do sell ebooks.
It was clear from the early leaked details and reviews coming out of Europe that the PRS-T3 was disappointing. There's no frontlight. It doesn't use the latest E Ink Carta screen technology. There are only a couple of new features. It's basically a re-done PRS-T2 with a slightly new design and built-in cover.
But the fact that the PRS-T3 isn't coming to the US at all is even more disappointing. Not so much for the missed opportunity, but for what it means in regard to the uncertainty of the future of Sony ebook readers. I've reviewed every Sony Reader since the PRS-600 and PRS-300. It will feel weird not to be reviewing the PRS-T3.