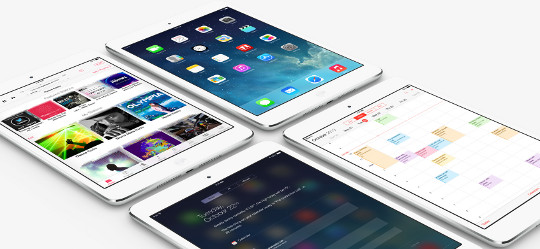 Apple officially released their second generation iPad Mini tablet to the masses today. The first iPad Mini was hugely popular, despite the high price and low resolution screen.
This year's iPad Mini looks to be an even bigger success than the original with the super high-resolution 2048 x 1536 resolution IPS screen. That's the same resolution as the larger iPad but on a more compact 7.9-inch screen, giving it an impressive 326 pixels per inch, which should be great for reading, no doubt.
The price, however, did not get any more affordable with the new model. In fact, the price went up from $329 for the base model to $399. But this is Apple we're dealing with so the price hike is really no surprise.
It does preclude me from purchasing one, though. I was planning on selling my iPad 3 and getting a Retina iPad Mini when it came out, but I just couldn't justify the extra expense. The main reason, speaking from experience with the iPad 3, is that 16GB just isn't enough space anymore, not when the system files take up a chunk of that space and Retina quality apps take up even more. By the time you get a couple dozen apps loaded on there you're lucky if you've got 4 or 5 gigabytes left for content.
The 32GB iPad Mini is $499 for Wi-Fi and $629 for cellular. That's a lot of dough for a smaller-size tablet. If I were going to spend that much I'd want the larger screen of the iPad Air, but that's $599/$729 for 32GB. Yikes! I think I'll just hold on to the heavy old iPad 3 instead :).
Anyway, anyone out there get their hands on the new iPad Mini yet? How does it look and feel? Is it comfortable to hold one-handed? Surprisingly the new model is about 8% heavier than last year's Mini. I was wondering how that would effect the overall feel of the tablet, especially since it's quite a bit heavier than the Nexus 7 2.