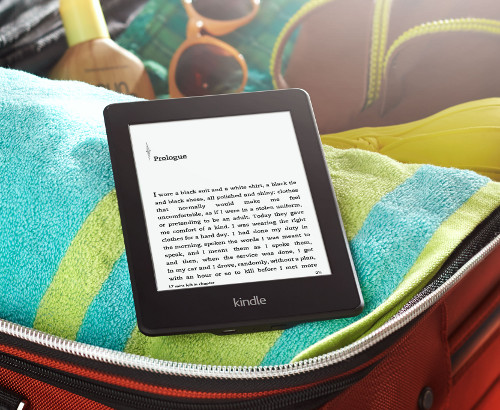 Today Amazon announced a new firmware update for the 2nd generation Kindle Paperwhite. The update adds a few new features geared toward improving the reading experience. Panning and zooming for PDFs is now faster, notes can be accessed from the reading menu, and they've tweaked collections a bit.
The new software version is 5.4.3. Like usual the update will automatically download and install to your Kindle Paperwhite when connected to Wi-Fi. To speed up the process you can sometimes use sync to check for new items to get the update to start downloading.
You can also download the new software to your computer and sideload it to the Kindle with a USB cable. The file can be found below.
Kindle Paperwhite 2 Software Update
Here's the full list of changes with the new 5.4.3 software:
Access Notes from the Reading Menu
While reading, you can view all of your notes by tapping the Menu icon and then selecting Notes. You can also continue to access the Notes tab from the Go To menu in the reading toolbar. To learn more, go to Add, View, Edit or Remove Notes.
Manage Cloud Collections
See all of your collections in a Collections view, and customize where your collections show on your device. To learn more, go to View and Manage Your Cloud Collections.
PDF Improvements
Pan and zoom within PDF documents more quickly and easily, and adjust the margins for an optimized reading experience.
Cancel Full Book Purchase from within a Sample
While reading a book sample, you can view the price of the full book and purchase with one tap. You can also cancel the purchase before the download is complete by tapping cancel purchase.