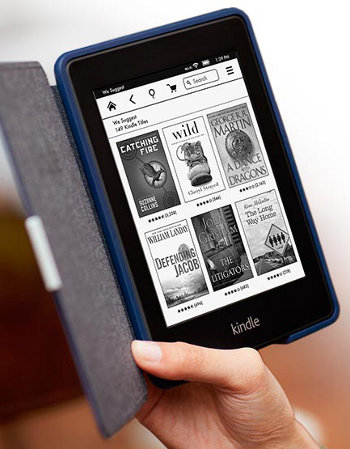 Yesterday Amazon issued an update for the new Kindle Paperwhite, and today they just followed that up by updating the 1st generation Paperwhite to add a host of new features.
The new software is labeled version 5.4.4, and it essentially turns the original Kindle Paperwhite into the newer second gen model, minus the upgraded screen and frontlight, of course.
Like always, the update will automatically download and install on your Kindle when connected to the internet.
Sometimes auto updates can take 2 weeks or more to get, so if you want the new features now or if you don't have Wi-Fi access you can install the update manually by downloading it to your computer and transferring it via USB cable to the Kindle. The download file is located on the page below.
Kindle Paperwhite 1st Generation Software Updates
Here's the entire list of changes with the new update: