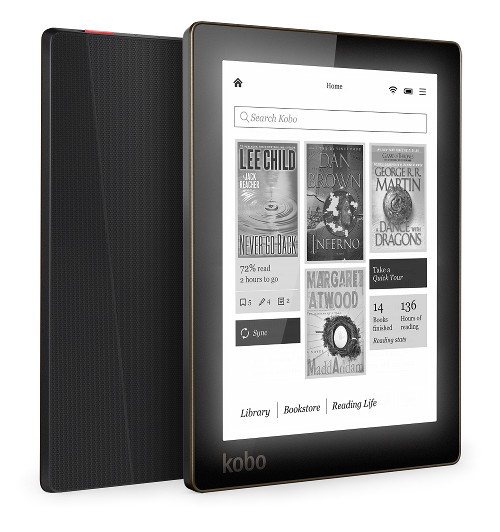 Earlier today I was browsing through Walmart's ebook reader selection online and noticed some interesting new additions. It appears that Kobo is finally making their line of ebook readers and tablets available through Walmart (U.S.) again.
Kobo used to sell their ereaders through Walmart and other major retailers in the United States, but then they mysteriously decided to pull them from all the major outlets and sell only through small independent book sellers, which made it very difficult for potential customers in the U.S. to get their hands on one even if they really wanted it.
At the start of the year Kobo started offering their ereaders and tablets online from Best Buy; now they've added Walmart to the mix as well. Neither appear to carry any in retail stores, however. They are only available online, but can be shipped to the store.
Walmart has various colors of the Kobo Glo in stock, as well as the newer Kobo Aura and Kobo Aura HD. They also sell a few covers and cases, though there doesn't appear to be any for the Aura HD yet. Here's the link to the list of Kobo ebook readers and covers available from Walmart.
In addition to Kobo's ebook readers, Walmart also lists several of Kobo's reading-centric tablets. Most are being sold through TigerDirect, however, which is odd because they aren't on TigerDirect's website. But Walmart does carry the Kobo Arc 7HD for $199. That's Kobo's latest 7-inch tablet. It has a 1920 x 1200 resolution screen, microHDMI port, webcam, Tegra 3 quad-core processor, Bluetooth, and runs open Android 4.2.2—not a bad resume for the price but it does lack a memory card slot.
It's good to see that Kobo is starting to take the U.S. market a little more seriously and aren't just going to give up and let Amazon win like Sony.