Below is a list of free Nook ebooks as of March 29th, 2014.
Please note that some of these ebooks are free for a limited-time only and could expire at anytime.
Make sure to double-check that they are still free before purchase.
Subscribe to The eBook Reader Blog to keep updated on future free ebooks posts.
10 Free Nook eBooks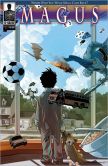 Magus #1 (NOOK Comics with Zoom View) by Jon Price…
Comics & Graphic Novel, 4.5 stars, 4 reviews
MAGUS #1 (of 5) Where were you when magic came back? After being sealed away for thousands of years by a group of powerful men and women, humankind's innate ability to use magic is accidentally released- leaving everyone on the planet able to perform magic! In suburban Massachusetts, Ben and Darius find themselves thrust into the middle of a changing, turbulent new world, and intricately linked to what's happening. Joined by a small group of new friends, these powerful young men must unravel the secret history of magic, while governments across the globe desperately fight to return things to the way they were before.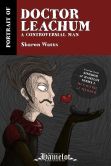 Portrait of Doctor Leachum, a Controversial Man by Watts Sharon
Comics & Graphic Novel, 4 stars, 7 reviews
Doctor Leachum is far from the friendliest of physicians! After all, he treats the poor people of Hamelot with leeches. Is he up to more than the usual mischief? Find out in this poetic introduction to Doctor Leachum, bad boy of Hamelot. This free excerpt from Kingdom of Hamelot Series I: Menagerie of Murder is steeped in historically accurate details from the time period and full of illuminating vocabulary and facts. Readers will not only love the brilliant stories, but will hear them, enjoy fanciful illustrations, watch supplemental videos and more! The Kingdom of Hamelot is a unique storytelling experience beyond the traditional book, so grab your eReader and join us beyond the mist!

Dark Legacy: The End of the Kai by Domenico Italo Composto-Hart
Science Fiction & Fantasy, 4.5 stars, 54 reviews
The End of the Kai of the Dark Legacy Cycle details the violent end of the Kai Order–an ancient, spiritual guild of warrior guardians and priestesses who have sworn their lives to protect the Oracle Queen of Atlantis–at the hands of Maniok, the being referred to as the "Great Evil" in the age-old Song of the Oracle King. It is a chronicle of Arkan, the last Kai guardian, and his desperate attempt to save the life of his priestess who carries his unborn son, and his escape from Atlantis. Book I – Trinity is the story of Kieko, a lonely Lemurian boy of mixed blood who seeks to know more about his absent father's mysterious Atlantean past.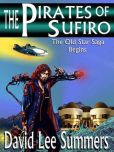 The Pirates of Sufiro (Book 1 Old Star New Earth series) by David Lee Summers
Science Fiction & Fantasy, 5 stars, 1 review
The Pirates of Sufiro is the story of a planet and its people – of Ellison Firebrandt the pirate captain living in exile; of Espedie Raton, the con-man looking to make a fresh start for himself and his wife on a new world; of Peter Stone, the ruthless bank executive who discovers a fortune and will do anything to keep it; and of the lawman, Edmund Ray Swan who travels to Sufiro seeking the quiet life but finds a dark secret. It is the story of privateers, farmers, miners, entrepreneurs, and soldiers – all caught up in dramatic events and violent conflicts that will shape the destiny of our galaxy.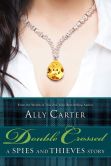 Double Crossed by Ally Carter
Teen Fiction, 4.5 stars, 176 reviews
The world of Heist Society is introduced to the Gallagher Girls in an original crossover story by Ally Carter.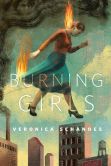 Burning Girls: A Tor.Com Original by Veronica Schanoes
Science Fiction & Fantasy, 4 stars, 6 reviews
"Burning Girls", by Veronica Schanoes, is a fascinating dark fantasy novella about a Jewish girl educated by her grandmother as a healer and witch growing up in an increasingly hostile environment in Poland in the late nineteenth century. In addition to the natural danger of destruction by Cossacks, she must deal with a demon plaguing her family. DRM-Free.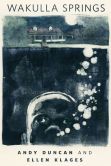 Wakulla Springs: A Tor.Com Original by Andy Duncan, Ellen Klages
Science Fiction & Fantasy, 3.5 stars, 17 reviews
Wakulla Springs, in the deep jungle of the Florida panhandle, is the deepest submerged freshwater cave system in the world. In its unfathomable depths, a variety of curious creatures have left a record of their coming, of their struggle to survive, and of their eventual end. And that's just the local human beings over the last seventy-five years. Then there are the prehistoric creatures…and, just maybe, something else. DRM-Free.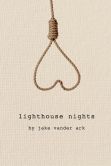 Lighthouse Nights by Jake Vander Ark
Fiction/Drama, 3.5 stars, 23 reviews
Jules and Trevor take advantage of potential suicide victims by encouraging them and profiting off their deaths. When Jules falls in love with their seventh target, she's forced to make a series of life-or-death decisions and a single, impossible change. "Lighthouse Nights" is a frightening fairytale about haunting regret, maniacal hatred, the longing to create, and ultimate redemption. This fast-paced story is as touching as it is twisted, and highlights a disturbing new trend among teens.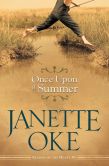 Once Upon a Summer (Seasons of the Heart Book #1) by Janette Oke
Romance/Cultural Fiction, 4.5 stars, 22 reviews
Josh Jones realizes his family isn't typical, but it's the only life he's ever known. Aunt Lou, Gramps, Uncle Charlie, Grandpa–they all have shaped the young man he has become. But as he grows into manhood, Josh begins to face important questions about life, love, and faith. Three million books sold in the series!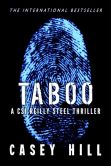 Taboo (CSI Reilly Steel #1) by Casey Hill
Mystery/Crime, 4.5 stars, 15 reviews
Forensic investigator Reilly Steel, Quantico-trained and California-born and bred, imagined Dublin to be a far cry from bustling San Francisco, a sleepy backwater where she can lay past ghosts to rest and start anew. She's arrived in Ireland to drag the Garda forensics team into the 21st-century plus keep tabs on her Irish-born father who's increasingly seeking solace in the bottle after a past tragedy. But a brutal serial killer soon puts paid to that. A young man and woman are found dead in a hotel room, the gunshot wounds on their naked bodies suggesting a suicide pact. But as Reilly and the team dig deeper, and more bodies are discovered, they soon realise that a twisted murderer is at work, one who seeks to upset society's norms in the most sickening way imaginable…