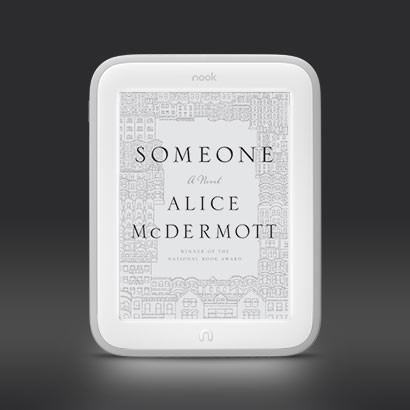 Barnes and Noble has started rolling out a firmware update for the latest Nook GlowLight ebook reader. The new software is dated today, 03-31-2014, and the new firmware version is 1.3.1.
The update adds a few new features, including an improved shopping experience, better searching, an issue count for list view with Newsstand, and they've also added the ability to redeem access codes from the device itself.
B&N also tweaked sideloaded PDFs so that they now display in full-page view by default. It's a bit perplexing that B&N would take time to do this considering the Nook GlowLight is the last device you want to use for PDFs—the performance and feature-set for PDFs is that bad, always has been on E Ink Nooks.
This update only applies to the newer Nook GlowLight; the Nook Touch and 1st Nook Touch with GlowLight have both since been retired and no longer even appear on B&N's website for purchase. The likelihood of them ever being updated again is very low.
In fact it's somewhat surprising that B&N bothered to issue this update for the Nook GlowLight. B&N rarely issues updates for its E Ink Nooks. The Nook Touch hasn't seen an update since 2012.
Like usual, the update will automatically download and install on your Nook when connected to WiFi. It may not happen for a week or two, though. If you want to download and install the update manually hit the the link below for the Nook software updates page, which includes install directions and everything else you need to know about the new software.
Nook GlowLight Software Update Page – Version 1.3.1
Nook GlowLight Update Support Forum