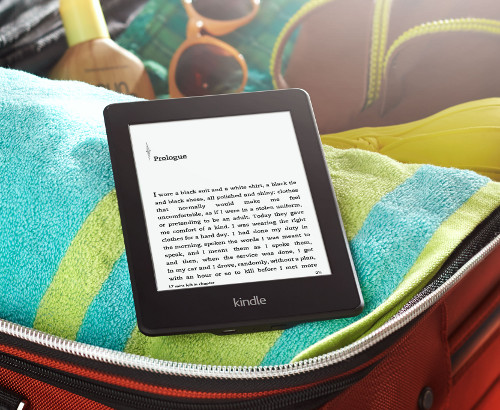 Last November one of the editors for Techcrunch posted an article that stated quite matter-of-factly that Amazon was working on a new Kindle Paperwhite and that it would be released in early Q2 of 2014.
That's the very first thing said in the article. And now that we are entering May, the middle of the second quarter, with no announcement from Amazon, it's clear that that statement isn't true. So if the first fact is wrong, are any of the details about the alleged new Kindle Paperwhite true?
It seemed unlikely from the get-go that Amazon would release a new Kindle early in the year because they almost always release Kindle devices in the Fall for the busy holiday shopping season. The one exception was when they released the Graphite Kindle DX in July, but that was back in 2010.
So missing an early Q2 release date isn't at all surprising to me. Amazon could still release a new Kindle in May or June and still hit the Q2 window. That still seems rather unlikely at this point, though. Aside from the initial Techcrunch rumor, there haven't been any new leaks, no new information about a new Kindle Paperwhite at all, only re-postings by less reputable blogs repeating the same old rumors over and over again.
But the Techcrunch article was so detailed that it seemed true, despite the unlikely release date.
The article gave all kinds of details: the new Paperwhite would have a 300ppi screen; it would offer new typography and a custom-built font; it would feature new squeezable buttons that give off haptic feedback when pressed; it would have an ambient light sensor that would automatically adjust the screen brightness; it would have a more angular design like the Kindle Fire HDX tablets; and it would come with a cover made from unicorn hairs (there's a chance I possibly imagined that last one).
They also said the new Paperwhite is code-named Ice Wine.
That sure seems like a lot of details for something that isn't real. There's a good chance that a lot of this could end up being true. Or not. Who knows… Either way, Amazon is most likely going to release a new Kindle Paperwhite at some point this year. Regardless of the actual release date, it will be interesting to see what new features the device actually comes with.
The current Kindle Paperwhite, the 2nd gen model, is essentially a carbon copy of the original—it has a better frontlight is all. And the basic Kindle hasn't changed other than its color since 2011. Amazon is definitely overdue to release an E Ink Kindle with some new features.