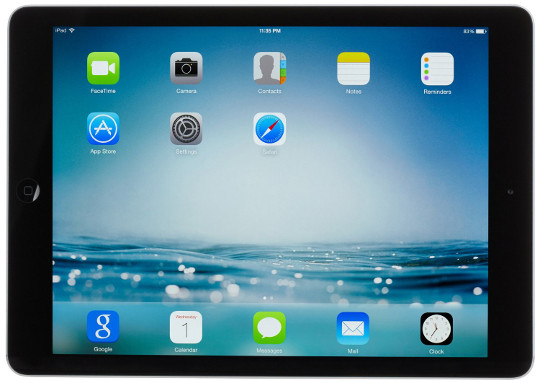 Yesterday I was looking over Amazon's best sellers list for the top 100 tablets when I made an interesting observation.
In addition to the best sellers list, Amazon has top 100 lists for hot new releases, most wished for, gift ideas, and top rated.
Amazon's own Kindle Fire tablets top the lists for best sellers, most wished for, and gift ideas, but they are no where to be found on the top rated list, which ranks products based solely on customer reviews.
That's because Apple completely dominates that category. It's quite impressive, really. The top 100 best rated tablets sold on Amazon include 98 iPads. It's pretty incredible that they even have 98 different listings for iPad devices, even with all the various models and sub-models.
The only non-iPad tablets to make the list are two 8-inch Samsung Galaxy Tab 3 tablets, ranking in at number 65 and 66.
The iPad Air dominates the top 40 listings with 825 total reviews and a 4.6 star rating. The iPad Mini is the next most highly-rated iPad, also with 4.6 stars, and it's not even the Retina model. Somehow the newer iPad Mini ranks lower with 4.5 stars, and sits just behind the 8-inch Galaxy Tab 3, which is surprising.
There's no question that the iPad is the most popular tablet on the market, but I wouldn't have expected it to take 98 of the top 100 spots based on customer reviews at Amazon. Granted the results are somewhat skewed because one well-rated iPad takes several slots with all the various sub-models. But that's still an impressive feat nonetheless.