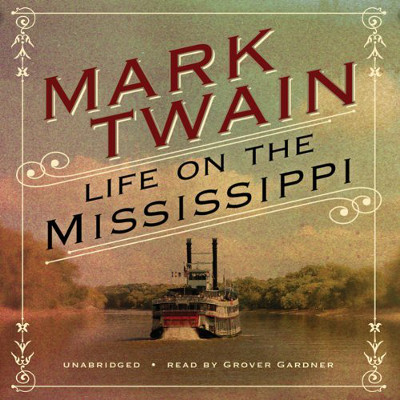 Last month when Amazon issued an update for their iOS and Android Kindle reading apps to add support for Immersion Reading, the syncing of audiobooks and ebooks together, they started a new promotion of giving away a free classic ebook and audiobook pair each month.
This month's freebie is Life on the Mississippi by Mark Twain. Once you buy the free Kindle edition of the ebook, then you can get the free audiobook version as well.
Then you can use a Kindle reading app, or a Kindle Fire tablet, Kindle Touch, or Kindle Keyboard, to switch back and forth between reading the ebook and listening to the audiobook, and everything syncs together automatically with Amazon's Whispersync for Voice feature.
After getting this month's free title, I noticed that Amazon no longer adds a note on the screen after purchasing the ebook that the audiobook edition is available too. You have to manually go back to the description page and select the Audible audiobook from the list of formats to get to it.
After getting the ebook, it will automatically reduce the price of the audiobook copy to $0.00. I happened to notice that this month's audiobook sells for $19.95 normally, so being able to get it for free is a pretty good score.