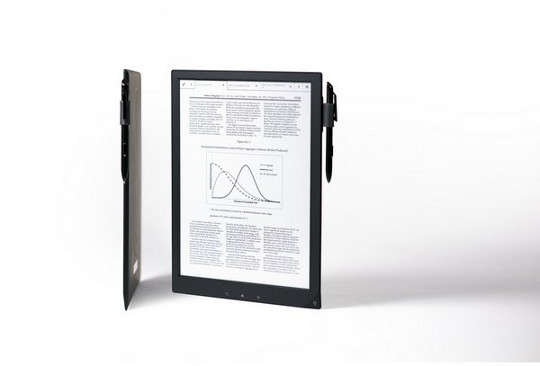 Yesterday Sony announced a new partnership with William S. Hein & Company to bring the Sony DPT-S1 PDF Reader to the law community in the academic, government, and enterprise sectors.
This new partnership is a natural fit for Sony's Digital Paper Reader. The Hein Company specializes in publishing digital legal materials such as legal dictionaries, reference works, legislative histories, classroom texts, and over 2,000 law-related journals and periodicals.
This is the third company that Sony has partnered with in the US to offer their 13.3-inch E Ink PDF Reader, which is designed to help eliminate the need to print, copy, and save paper copies of documents and files across various professions.
William S. Hein & Company is the second partner behind Worldox to offer Sony's Digital Paper Reader to people involved in various legal industries. Users of Hein services include law schools, academic law libraries, corporations, law firms, public, state, and county libraries, and court and government libraries.
Sony's third partner is Ease Entertainment. They specialize in serving the entertainment field.
Each of Sony's partners have restrictions regarding who they can sell the Sony DPT-S1 to, pertaining to their specific industries. For those not involved in legal, banking and entertainment sectors, it can be difficult to obtain Sony's PDF Reader. An imported version with a Japanese interface sells on Amazon and eBay to anyone that wants to fork over upwards of $1350.
The DPT-S1 has a suggested retail price of $1100 from Sony's partners, but they can bundle their own services with it for a higher price.
Perhaps Sony will start selling the devices to customers directly at some point. I noticed a new section that I hadn't noticed before on Sony's DPT-S1 resellers page that gives a phone number to contact a Sony associate for information about purchasing their Digital Paper product. The number is 877-723-7669.
Source: Sony