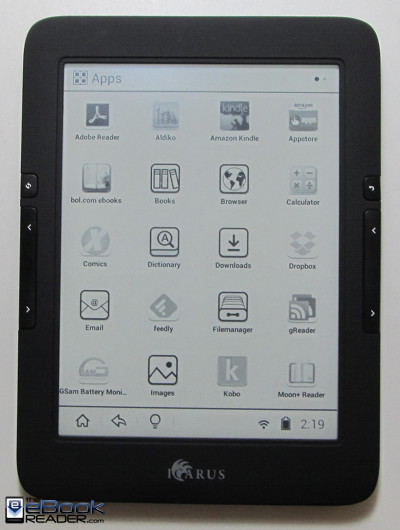 While working on the article about the firmware update for the new Icarus Illumina HD, I came across an interesting help article on Icarus's support website that describes how to install apps from Google Play on the Illumina HD.
The Illumina HD runs open Android 4.2, and it can install Android apps, but it does not come with access to Google Play, so getting access to Android apps can be a bit tricky.
I installed a couple other appstores on the device, the Amazon appstore and 1Mobile, and they work okay, but they seem to drain more power and are always pestering about updates or some other nonsense. If you want to bypass them and install apps from Google Play instead, this is how to do it.
How to install apps from Google Play on Illumina HD (E653)
Disclaimer: I tested this twice to confirm that it does indeed work, but after trying it I would advise others against using it. The website that pulls the apps from Google Play seems really shady to me. They use advertising popups that automatically direct away from the page, and you have to back out of them to even get the download link. My computer's internet security won't open the advert sites because they are too questionable. From the Illumina HD, the adverts were saying the device was infected with a virus—I could tell it was a generic ad trying to get people to download some malware or something, so be cautious if you decide to use this.
This how it works:
Find the app that you want to download from Google Play using the Illumina HD's web browser (actually it would probably be easiest to download the apps directly to your computer and then sideload the apk files onto the device via USB or with a cloud storage app like Dropbox and then use a file manager to install them).
Find the app you want and copy the url of the webpage at Google Play.
Paste the url from Google Play into the entry box at this url:
http://apps.evozi.com/apk-downloader/
Then after you close/back out of the annoying popup ads you can download the apk file directly.
I've never heard of this option before for downloading apps from Google Play without having direct access. It comes in pretty handy and is a useful tool. Too bad the malicious ads make using it such a hassle.