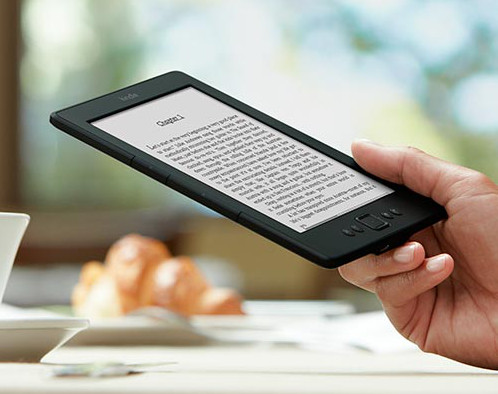 I was looking around at Amazon.com this morning because I have a feeling that something big is about to go down. New Kindles are likely to be announced soon, and I may have just stumbled across an indicator that hopefully means Amazon will be releasing a new basic Kindle this year.
I noticed that Amazon is no longer selling the $69 basic Kindle with special offers. They are still selling the $89 version without ads, but the listing for the $69 model is no longer available and there's no indication that it's coming back. The same goes for the $89 international version of the basic Kindle—it's no longer available either. Update: One day later, and now the $89 Kindle is gone too—it looks like this is the end of the line for the basic Kindle.
Usually when Amazon has a stock shortage, they will simply say that it will be available in x amount of weeks. But not with the basic Kindle. There is no estimated shipping date. Instead they are only being offered used from Amazon marketplace sellers and through Amazon warehouse deals.
Once Amazon does that, it usually means it's the end of the line for that model of Kindle (unless it's the Kindle DX).
Personally, I think this is a long time coming. The basic Kindle is outdated and has basically remained unchanged for the past 3 years. It is majorly due for an upgrade before it becomes as neglected as the Kindle DX.
All of the various Kindle Paperwhite models are still available, however. If I were to guess I'd say the current Kindle Paperwhite isn't going anywhere. I think Amazon will continue to offer it moving forward, but I'm thinking that Amazon is going to take a page from Kobo's book and introduce a premium Kindle Paperwhite with some hardware upgrades and a 6.8-inch E Ink Carta screen, like the new Kobo Aura H2O.
One could hope that a new Kindle DX is a possibility too, but I just don't think that Amazon cares about large-screen ebook readers anymore, unfortunately. That's a shame becasue after reviewing the 9.7-inch Onyx Boox M96, I have a much greater appreciation for large-screen E Ink ereaders. They should be a lot more popular because larger screens and ereading make a great combination.
Guess we'll have to wait until Amazon makes an official announcement to know for sure…