Review: Onyx Boox M96 Universe with Android 4.0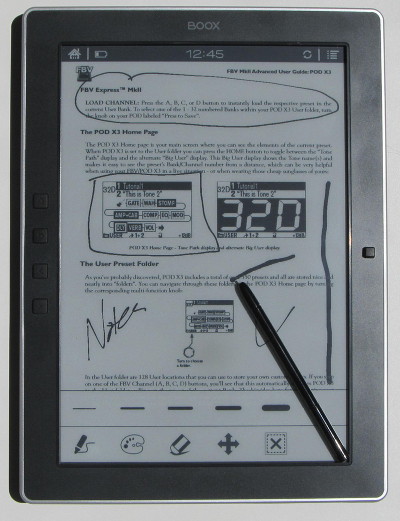 Last week I posted a PDF review for the Onyx Boox M96, but that's not all this Android-powered ereader is good for. Now I've got the main review for the Boox M96 finished, and it includes a 15 minute video walkthrough and several pictures.
I plan to post some additional reviews and comparisons over the coming weeks as well, covering specific features and apps. If you have any suggestions feel free to leave a comment.