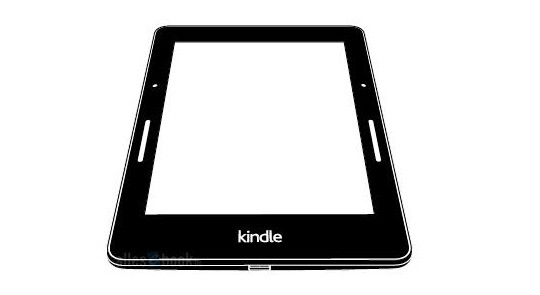 Information about a new Kindle Voyage ebook reader turned up online today. Amazon has yet to make an official announcement, but more details are coming out.
So far we know that the Kindle Voyage is a 6-inch ebook reader with a high-resolution 300 ppi display. It will be offered in the usual 3G and WiFi-only variants. We also know that it has an "Intelligent Frontlight" that presumably adjusts brightness automatically, and there's also new PagePress sensors for turning pages.
Page-turn sensors are a new idea for ebook readers; the Kindle Voyage will be the first device to use them. They aren't regular buttons, they are sensors, and they are pressure sensitive, and the it turns out the sensitivity can be adjusted in the settings menu.
Here's the quote from the Kindle Voyage's user manual:
PagePress: To page forward or back in a book, squeeze either side of the screen. Use the line to page forward, and the dot to page back. You can keep your right or left thumb resting on the pressure-sensitive controls. To adjust the pressure required to turn a page, or the feedback you receive when a page turns, go to Settings, Reading Options then PagePress. You can also use PagePress to navigate your library on the Home screen.
It's good to hear that the sensitivity can be adjusted based on user preference. And it's interesting how they use the word "feedback".
Unfortunately that's about the only useful detail the user manual reveals at this point. The full manual seems to have been taken down; only the sample is accessible online.
The table of contents doesn't really reveal any other interesting new features. One thing I'm starting to suspect is that audio support will not be added to the Kindle Voyage after all. There's no mention of it in the sample and neither the "Kindle Controls" section or the screenshot image show a headphone jack.
via: MobileRead