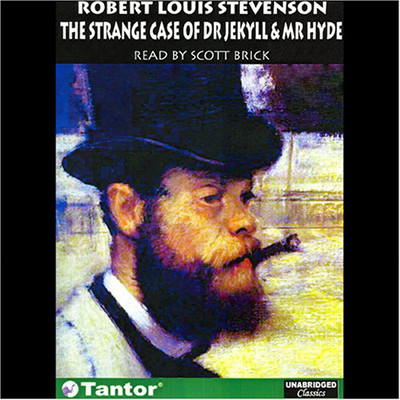 This month's Whispersync for Voice freebie is a classic tale that delves into the darker side of humanity, The Strange Case of Dr. Jekyll and Mr. Hyde by Robert Louis Stevenson.
After you get the free version of the Kindle ebook, the audiobook copy of The Strange Case of Dr. Jekyll and Mr. Hyde will magically become free. The audiobook normally costs $4.95—it's not nearly as pricey as some past freebies but it's good to get something for free nonetheless.
Ever since Amazon updated their Kindle reading apps to support audiobooks, they've been giving away a free ebook and audiobook combination each month to promote their exclusive Whispersync for Voice feature that syncs Kindle ebooks and Audible audiobooks together on Fire tablets and Kindle reading apps for Android and iOS.
Once you get the audiobook, you can listen to it however you want; you don't have to use the Kindle app or use the Whispersync for Voice feature to enjoy the audiobook. You can listen to it using various Audible apps, or an MP3 player, you can burn it to CD's, etc.
If you use it in conjunction with the ebook on a Kindle device or app, the last place read will automatically sync when switching back and forth between listening and reading.
Fire tablets and the Kindle Android app also support Immersion Reading, which highlights the words on the screen as the audiobook is read aloud.
For those unfamiliar with the classic tale, here's the description via Amazon:
When a brute of a man tramples an innocent girl, apparently out of spite, two bystanders catch the fellow and force him to pay reparations to the girl's family. The brute's name is Edward Hyde. A respected lawyer, Utterson, hears this story and begins to unravel the seemingly manic behavior of his best friend, Dr. Henry Jekyll, and his connection with Hyde. Several months earlier, Utterson had drawn up an inexplicable will for the doctor, naming Hyde as his heir in the event that he disappears. Fearing his friend has been blackmailed into this arrangement, Utterson probes deeper into both Jekyll and his unlikely protégé. He is increasingly unnerved at each new revelation.