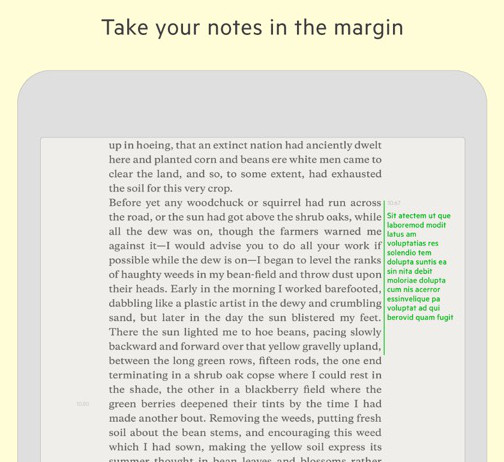 Addr is a new ebook reader app designed for the Apple iPad with a specialized focus on annotations.
The app supports ePub ebooks without DRM and integrates with Dropbox for easy sharing and downloading.
What makes Addr unique is the ability to add in context notes to the right margin alongside the text. Notes can be saved to ePubs and shared via email and Dropbox so that others can read them too.
You can name groups of notes with a specific title for each book, and a selection of notes can be shared directly from the menu.
This app could be good for study and for those that do a lot of annotating in ebooks.
Addr is available for download via iTunes. It requires iOS 7.1 or later and is compatible with the iPad.
Addr Video Overview