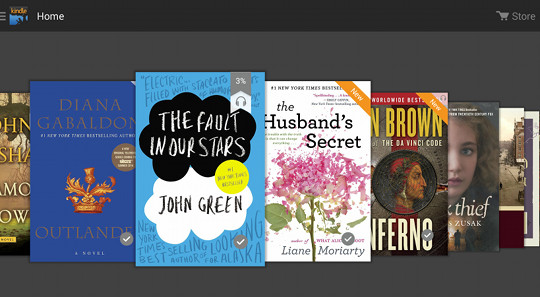 Amazon updated the Kindle for Android app yesterday to version 4.8.0. The update brings some new features to Android that have been available on other Kindle devices and apps for years.
The main change is the addition of X-Ray, an exclusive Kindle feature that displays additional information regarding characters, places, and terms mentioned in an ebook.
X-Ray includes information from Shelfari.com and Wikipedia, and the information is stored within the actual ebook file so an internet connection isn't required to use the feature.
If a book has X-Ray enabled (not all do) you"ll see an X-Ray icon on the menu bar when tapping the middle of the screen while reading.
X-Ray works with digital textbooks as well. Plus another one of the new features with the update is the ability to create flashcards with certain titles to review textbook content.
New Features with Update 4.8.0
X-Ray added for ebooks and textbooks to look up places, characters and terms.
Receive push notifications from Kindle – can be turned on and off in settings.
Improved library search.
Make flashcard sets to review textbook material.
Audiobook playback controls added while reading Kindle book.
Obligatory improvements and bug fixes