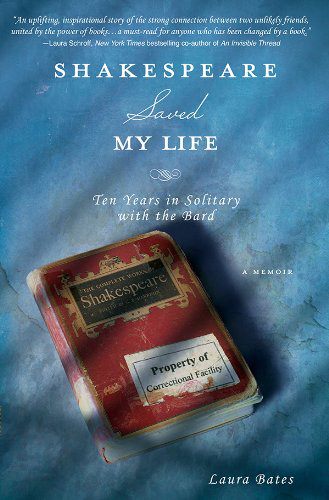 Today OverDrive announced that their Big Library Read is coming back next month, which is a global ebook club of sorts that gives people around the world an opportunity to read the same ebook, or listen to the audiobook, for free through the 30,000+ public libraries and schools that use OverDrive's ebook lending program.
This time around OverDrive has teamed up with Sourcebooks for the Big Library Read ebook that will be offered from March 17th through March 31st from libraries that use OverDrive's portal.
Like usual the ebook is free to library patrons (all you need is a library card) and during the two week promotion period there will be no waiting lists or holds; you can checkout the ebook and/or audiobook and download it immediately.
The title that is being offered is called Shakespeare Saved My Life: Ten Years in Solitary with the Bard, by Laura Bates.
The book is an autobiography about a prison volunteer working with inmates in supermax solitary confinement, teaching them about the works of William Shakespeare. The book is well-reviewed and sounds like an interesting read. Check with your library March 17th to download a copy to read for free.
Below is an embedded sample: