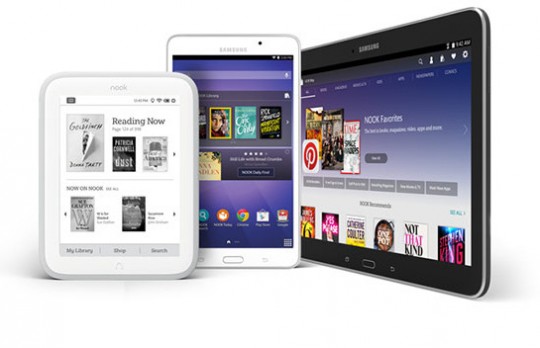 Once again Barnes and Noble is backtracking on one of their earlier business decisions. Last June B&N announced that would be spinning off the Nook portion of their business into a separate company.
As it turns out, that's not going to happen. Barnes and Noble's new plan is to separate their college business, which consists of 714 stores on college and university campuses throughout the United States, into a separate publicly traded company.
Nook Media has been dragging down B&N's much more successful college business for the past several years, so the separation makes sense.
Plus B&N is going to have a lot more success getting people to invest in their college bookstore business than the struggling Nook, which has been steadily declining year after year.
In fact, revenues for B&N's Nook business declined over 50% from the previous year, which was down over 35% from the year before that.
It just keeps going from bad to worse for Nook. You've got to wonder where things go now. B&N says they plan to keep their retail business and Nook business together now, but how long is that going to last before they change their minds again?
Michael P. Huseby, Chief Executive Office of Barnes & Noble, had this to say in the press release:
"Separating Barnes & Noble Education will create an industry-leading, pure-play public company with more flexibility to pursue strategic opportunities in the growing educational services markets. At the same time, Barnes & Noble will be able to better capitalize on improving industry trends and merchandising initiatives within its core Retail business. Retail and the NOOK Digital Business will be able to leverage a more integrated technology infrastructure for improved efficiency and to better serve digital customers."
Really? So what's the plan for Nook exactly? That sounds like a bunch of empty marketing jargon with no actual meaning, but what do you expect from a press release. Basically they couldn't find a way to get rid of Nook Media and now they're stuck with it. But at what point does the continued downward spiral of Nook revenue losses become too much?