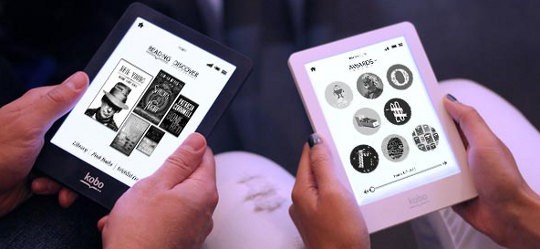 Earlier in the month Kobo teased us with some "big news" that we thought could have meant that Kobo was getting set to release a new ebook reader or two, but that just turned out to be a letdown when the big news ended up being the return of Oprah's book club.
But that doesn't necessarily mean that Kobo still doesn't have plans to release new Kobo ereaders soon.
After all, there's still the matter of what appears to be codenames for two new devices within the code of Kobo's latest 3.12.1 firmware update for their line of ereaders.
The code even references specific screen resolution specs for the two new devices.
Pika has an 800 x 600 resolution screen, which is low by today's standards unless it happens to be a replacement for the 5-inch Kobo Mini that was discontinue about this time last year.
The other device, codenamed Alyssum, is referenced as having a 1072 x 1448 screen resolution. If it's a 6-inch ereader that would equate to 300 ppi. The Kindle Voyage is the only E Ink ebook reader with a screen like that, so it would make sense for Kobo to come out with their own version too.
What's more, the Kobo Glo appears to have just been recently discontinued. The buy button at Kobo's website now directs to a "not available" page just like when they discontinued the Kobo Mini last year. Kobo retailers list the Glo as out of stock too, so it's likely the end of the line for it.
Between the Kobo Mini and Kobo Glo, there's two convenient openings in Kobo's lineup that could end up being replaced with updated models. Or maybe Kobo is just messing with us again. You never know…