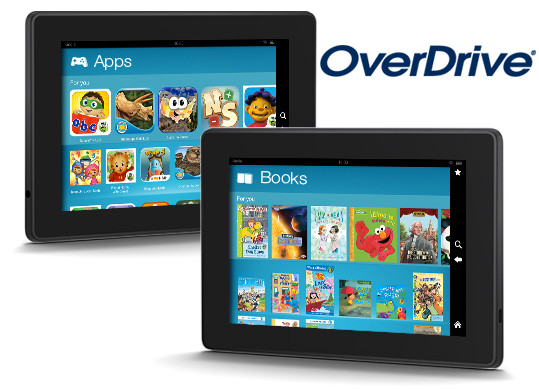 Yesterday OverDrive announced that they have resolved a technical issue with their library ebook lending service that had caused a number of Kindle-formatted ebooks not to appear available for lending.
The glitch affected newer titles added to the system since the beginning of this calendar year. Now that OverDrive has become aware of the issue, the Kindle versions of newly-added books are now available in OverDrive's Marketplace.
If you haven't tried borrowing Kindle ebooks from public libraries before, now would be a good time to start with the sudden influx of new titles being added to the system.
OverDrive notes that all digital collections in U.S. libraries will automatically refresh to add Kindle format books for any titles that libraries may have purchased without the Kindle version being available at the time.
So if you like borrowing Kindle ebooks from the library now would be a good time to go check something out because there's a good chance your library has just added a bunch of new titles, and the waiting lists haven't had time to build up yet.
Some folks had noticed the lack of Kindle books being added to the program recently, and there were some false reports about Amazon and OverDrive possibly ending their partnership, so it's good to hear the whole thing is just a minor technical issue and not something bigger.
As a commenter noted over on the Kindle Forum, there's over 10 times more Kindle ebooks available now for titles added since the beginning of the year.
Charlie says:
I just checked a search for Kindle books on Overdrive with publication dates of January 1, 2015 through February 25th, 2015. Two days ago the results were only 378 Kindle books. Now the search results show 3809 Kindle books. The equivalent search for epub returns 4061 books—the typical case where a bit less than 10% of books are available in epub but not Kindle format.
There are always some titles only available in ePub format with Adobe DRM so that's not surprising to see, but it is somewhat surprising to see the difference is so narrow.