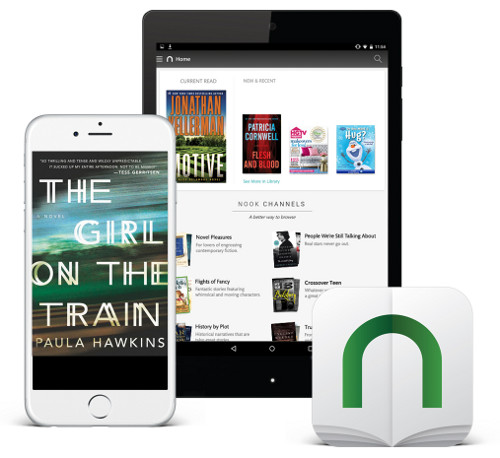 Today Barnes and Noble announced that they've just launched a new version of the Nook Android app, version 4.0, that introduces a new look and adds some additional features.
B&N is also trying to entice new customers to sign up for a Nook account by giving them a free $5 credit to get started purchasing Nook books.
The new look of the Nook Reading App 4.0 was inspired by the user experience on the Samsung Galaxy Tab Nook.
The app includes a new homescreen layout, with an added recommendation feature called Nook Channels, which basically looks like a new way for B&N to advertise Nook books on the homescreen.
Each Nook Channel consists of a collection of reading material, both old and new, with titles chosen by B&N's recommendation engine, which "combines bookseller knowledge with advanced algorithmic technology to present an endless shelf of relevant, personalized, and surprising choices beyond the bestsellers", to quote Barnes and Noble's exact words on the subject.
There are a couple other notable new features as well, including access to new types of content such as enhanced kids' ebooks. The Nook app now offers the ability to create profiles and organize content by personalized shelves. The updated app also includes a new reading widget that can be added to your tablet or phone's homescreen.
The Nook App 4.0 is available for download from Google Play. I tried to test the new app out on the Energy eReader Pro but it refuses to download the newer version for some reason.