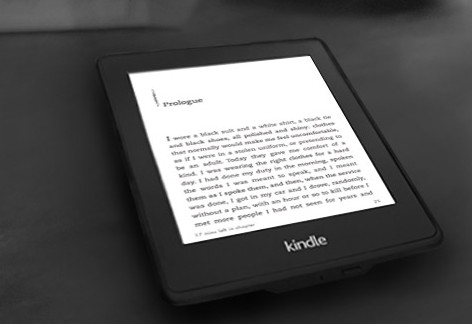 Once again the Kindle Paperwhite is on sale for $99 for the next couple of days at Amazon and Best Buy.
It's funny how they never offer the Kindle Voyage at a discount, but the Paperwhite regularly goes on sale for $99.
I've always said the Paperwhite is a much better value than the Voyage, and that's especially true when it's on sale.
You can get two Paperwhites for the same price as one Voyage—not a hard decision to make when they both offer all the exact same software features.
Comparison Review: Kindle Voyage vs Kindle Paperwhite »
Granted the Voyage has a higher resolution display, but the perceivable difference is very minor; it's like comparing 720p with 1080p from ten feet away.
And now that Kobo has announced the Kobo Glo HD with the same 300 ppi screen as the Voyage, the price of the Voyage seems even more outlandish. It will be interesting to see if Kobo's new ereader has any effect on the price of the Voyage moving forward.