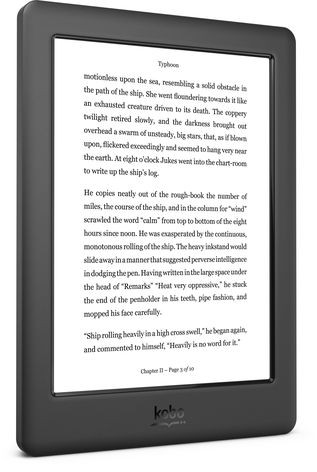 This is just a quick note to mention that I won't be posting a dedicated hands-on review of the Kobo Glo HD on The-eBook-Reader.com.
I've posted reviews, video walkthroughs, tutorials, and comparisons of all the different Kobo ebook readers released up until now, but the Kobo Glo HD is where that ends.
Kobo apparently has no interest in accommodating potential customers in the US, where this website is based, so I've decided to stop reviewing and thus recommending Kobo ereaders until that changes.
I just wanted to let people know what's going on so they aren't waiting ages for me to post a review. There are lots of ebook readers that I don't review because they aren't available in the US, PocketBooks, Cybooks, Tolino, and now Kobo is getting added to the list. It's no big deal. It's just the nature of the business.
Sorry to leave you folks with reviews posted by people that don't use ebook readers regularly or even know the difference between a frontlight and a backlight, but that's just how it goes sometimes. I apologize for the inconvenience. Hopefully Kobo will provide more buying options in the US in the near future.
The next article is a roundup of Kobo Glo HD reviews with videos already posted for the Glo HD so you can at least get an idea of what to expect from the device.
Update: I decided to give in and order a Glo HD from Chapters.Indigo to review after all. As mentioned in the comments, you have to enter your address at Chapters before choosing PayPal to avoid an error message that prevents completing the order (that was the final straw that prompted me to post this article in the first place, but since there's a workaround I was willing to try again).