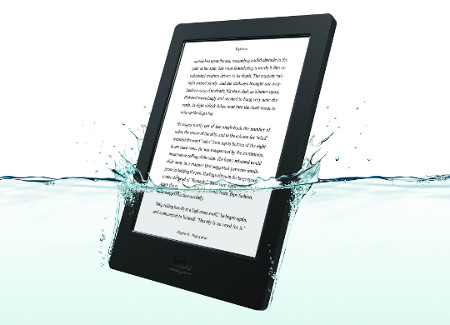 With the Kobo Glo HD set to be released in a couple of days, Kobo has issued an update to officially add support for the Glo HD to Kobo's software.
The new 3.15 software also applies to the original Kobo Glo, Kobo Aura HD, Kobo Aura, and Kobo Aura H2O. Like usual, you can wait for the update to download and install automatically, or you can download it now from the Direct Links to Kobo Firmware thread and install it manually.
You wouldn't know it from Kobo's changelog because it doesn't contain any useful information, but there are quite a few changes with the 3.15 software update.
One of the most notable changes is the fact that the Kobo Aura H2O has finally gotten support for pinch-zooming, so you no longer need to use the multi-touch patch to add it manually. Pinch-zooming works with PDFs, comics, and the web browser. Just make sure to turn off water detection for it to work. It still makes no sense that other Kobo devices don't get pinch-zooming, though, but whatever.
Kobo doesn't provide any information about the update, but Davidfor at MobileRead has posted notes from beta testing that includes several changes and bug fixes:
Changes:
Add support for Glo HD.
Reviews changes:

"Write a review" now on drop-down menu on book details page
Review tab appears when there are reviews. Can take a few seconds to happen.

If water detection is turned off, pinch and zoom in PDF and comic books work. H2O only.
Chess removed from beta features
No more Beyond the Book – except for related books.
Bottom bar remembers what was last displayed when reopened.
ISBN read for sideloaded epubs
Revamped UI for the on-device store
Improved EPUB compliance (this was from Kobo and I don't know what it means)
Fixes:
Changing WiFi network no longer prompts for network selection
Reduced ghosting when panning in a PDF
Selection handles could get cut off near the start/end/edges of pages
A word selected near the top or bottom of the page did not always show the dictionary dialog
Reduced double/missing page turns. And yes, it seems to be working.
Aura H2O – a book would not always download immediately after purchase
Show the Aura H2O water detection dialog less often for false-positives
Less ghosting after changing font settings
Various other bug fixes (Kobo didn't specify)