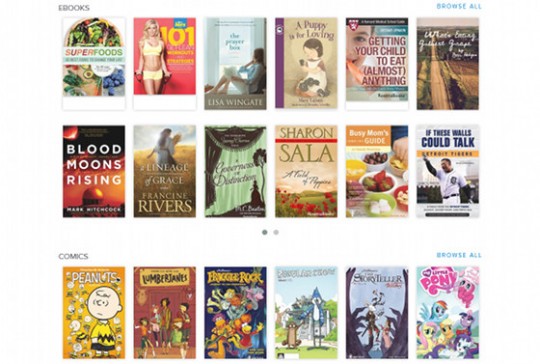 Hoopla Digital offers a service much like OverDrive that provides free access to digital content from public libraries across North America.
Hoopla gives library patrons access to over 300,000 movies, TV shows, full music albums, audiobooks, and now they've just added ebooks and comics to their selections as well.
All you need is a library card from one of Hoopla's public library partners to access their digital library for free.
You can find a list of libraries that support Hoopla here on Hoopla's register page. Currently there are over 780 library systems in North America that support the service.
As of today, over 6,000 ebooks and comics are being rolled out to libraries in the U.S. and Canada. Titles cover a range of genres from children's books to biographies and self-help. Publishers include RosettaBooks, Chicago Review Press, Dundurn Press and Tyndale House Publishers.
Some comic titles include Peanuts, Garfield, Transformers, Star Trek, and more. So far there aren't many big-name ebook titles to chose from; hopefully more publishers will get signed up soon.
Hoopla's ebook and comic app offers features like customizable fonts, line spacing, columns and background color. There's Action View for comics to allow full page and panel views of comics. Bookmarks work across multiple borrows.
Hoopla offers apps for iOS and Android for mobile devices. Content from their service also works with computers and Apple TV.