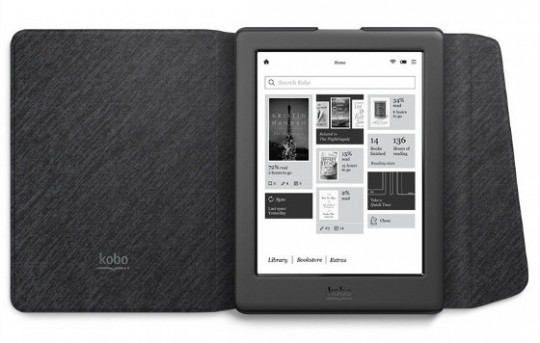 One month ago today on the 1st of May, Kobo officially released the Kobo Glo HD. But that's not the only new ebook reader that Kobo has up their sleeve.
Kobo is expected to release a new updated version of the Kobo Touch as well. There's been no official word of its potential existence yet, but there have been a couple signs that suggest it is indeed coming.
The first sign that a new Kobo Touch is in the works is the fact that two new devices are referenced in Kobo's firmware.
The Kobo Glo HD, codenamed Alyssum, with the 1448 x 1072 resolution screen mentioned in the firmware code has been released. That just leaves the new 800 x 600 resolution device codenamed Pika.
At first some thought that Pika could be a new 5-inch Kobo Mini given the screen resolution, but the second clue pretty much puts that idea to bed.
The main reason to suspect that a Kobo Touch is going to get released soon is the fact that on the box of the cover for the Kobo Glo HD, it says that it also fits the Kobo Touch 2.0. Pretty telling evidence, that.
They could only be talking about a new Kobo Touch because the old one (and I mean old; it's been out for 4 years now) is larger than the Glo HD and wouldn't fit in the same case.
Kobo is most likely using the same casing and design for the Kobo Touch 2.0 as the Glo HD. It will probably be mostly the same device, minus the frontlight and minus the high resolution 300 ppi screen.
Most recently the Kobo Touch has been selling for $79, but it has been slowing disappearing from retailers online. Considering the Glo HD costs $129, it wouldn't be surprising to see Kobo stick with the $79 price. That's also the same price as the comparable entry-level Kindle.
Signs are indeed pointing to the upcoming release of a Kobo Touch 2.0. But when is the big question. It's rather unusual to stagger the release of two new devices instead of releasing them at the same time. Perhaps Kobo is saving the release of the new Touch for a few more months so that they have something new to come out with at the same time Amazon refreshes their Kindle line for the year. Either way, expect a new Kobo Touch to get released at some point this year.