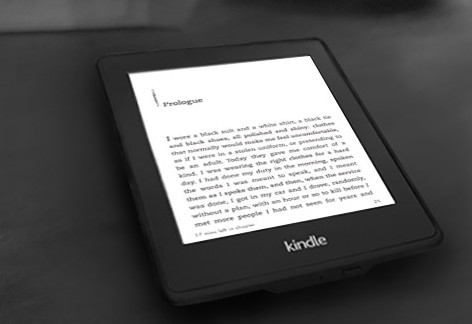 Now that Amazon has released the third generation Kindle Paperwhite, it's going to make things even more confusing for people that are trying to tell the different generations apart.
This is especially important and often comes into play on the secondary market when buying and selling Kindle Paperwhites used, or if you're buying one in a retail store or on sale it's often unclear which version is being sold.
Technically there are four different variations of Kindle Paperwhites. There are two versions of the second-gen Paperwhite, one with 2GB of onboard storage space and one with 4GB. The way to tell is to go to Settings > Menu > Device Info to view available space.
The software is essentially the exact same on all three generations of Paperwhites, so you aren't going to be able to determine anything from a software standpoint.
Since all three generations of Kindle Paperwhites basically look the exact same, here's how to tell them apart:
1. The Kindle Paperwhite 1 has a big "Kindle" logo on the back.
2. Both the Paperwhite 2 and 3 say "Amazon" on the back instead of Kindle.
3. The 2nd gen Paperwhite has a light "Kindle" logo on the front below the screen and a dark "Amazon" logo on the back.
4. The "Kindle" logo on the front of the 3rd gen Paperwhite is blacked out and blends in with the bezel, and the "Amazon" logo on the back is indented with no added black color like on the 2nd gen model.