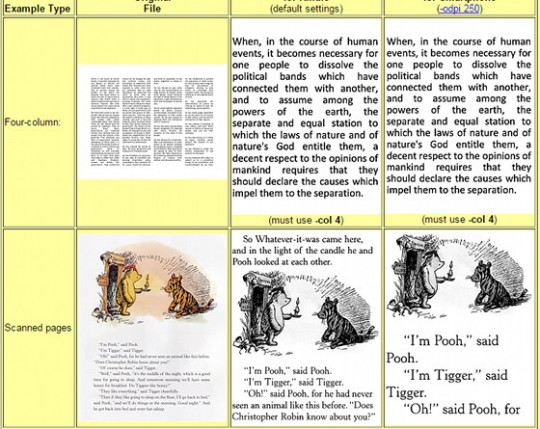 Several readers have left comments over the years about how K2pdfopt is a helpful tool that can convert PDFs, even multi-column PDFs, to better fit on small screens that ebook readers and smartphones use.
K2pdfopt can re-flow PDF text, even with scanned documents, and according to the website it can also be used as a general PDF copying, cropping, re-sizing, and OCR-ing manipulation tool.
The great thing about K2pdfopt is that it is open source and totally free to use.
It works with Windows, MAC and Linux, but the Windows version is the only one with an integrated GUI.
The program was origianlly designed to work with the Kindle 2. K2pdfopt stands for Kindle 2 PDF Optimizer. But the program can help convert PDFs for newer Kindles, Kobo ereaders, and other brands just the same. It also supports converting DJVU files.
The generated output file is PDF, just optimized for a smaller screen.
Here's more about how K2pdfopt works from their website:
K2pdfopt is meant for text-based files on a white background which may also have graphics or figures, and it works equally well on native and/or scanned or bitmapped PDF or DJVU files. It is fully automated and can batch-process PDF/DJVU files. K2pdfopt works by converting each page of the PDF/DJVU file to a bitmap and then scanning the bitmap for viewable areas (rectangular regions) and cutting and cropping these regions and assembling them into multiple smaller pages without excess margins so that the viewing region is maximized.
Personally I've never gotten around to trying K2pdfopt because I don't read PDFs on small screens enough to worry about converting, but I see how it could be a useful tool for anyone who reads a lot of PDFs.
For more information, download links, and user instructions checkout the K2pdfopt website.