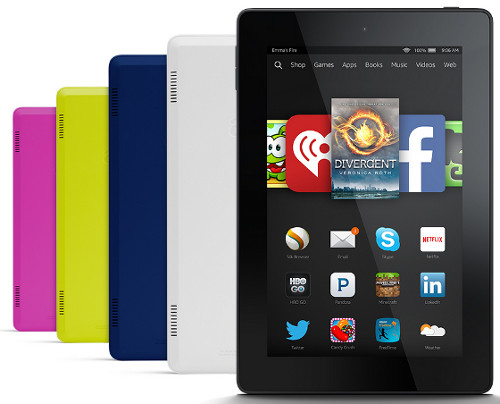 It's been awhile since any Kindles were on sale (except for Prime Day, and these deals are just as good so what was the point?). This week there are some pretty good savings to be had if you're in the market for a cheap new Kindle ereader or Fire tablet.
Amazon's authorized retailers like Best Buy and Staples have a few different Kindle models on sale, which is weird because the devices are still full price at Amazon, and they almost never let retailers sell Kindles for less than what they sell for at Amazon.com—it wouldn't be surprising to see them go on sale there too at some point this week.
For the most part the sales only include the entry-level models, not the more expensive devices.
The entry-level Kindle Touch is marked down from $79 to $49, which is about as cheap as it gets for a new Kindle.
Both 6-inch and 7-inch Fire HD tablets are also on sale. Both are marked down to $79. That's $60 off the 7-inch model and $20 off the 6-inch Fire HD.
Best Buy also lists the Fire HD Kids models at $20/$60 off the regular price. The 7-inch Kindle Fire HDX is also $20 off at $179.
Update: Unfortunately this sale only lasted like a day or two, super lame. Usually retailers run sales for a full week. What a rip…
Here are the links to find the sales:
Best Buy Kindle Tablets
Best Buy $49 Kindle
Staple's Kindle List