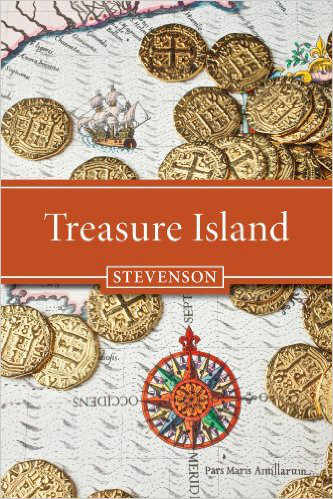 I've got some good news for those of you that miss getting the free ebook and audiobook pair from Amazon each month.
They've finally updated the Whispersync for Voice page to add a new title as the free promo after six months of offering the same ebook and audiobook combo (The Blue Fairy Book, which is still free if you missed it).
The new book is Treasure Island by Robert Louis Stevenson.
Just make sure to check the box under the buy button to add the Audible narration for $0.00 when getting the free ebook.
Amazon used to offer a different free ebook and audiobook combination each month to help promote their Whispersync for Voice feature, but then they just stopped updating the listing after March, even though the page still said "free this month".
Basically Whispersync for Voice automatically syncs your reading position between an ebook and audiobook of the same title when switching back and forth between reading the ebook and listening to the audiobook.
You don't have to actually use the audiobook for that purpose. In fact, you don't even need a Kindle. You can just use a free Audible app or burn the audiobook to a CD. Either way it's about the only way to get free professionally narrated audiobooks other than borrowing from a library.
From the description for Treasure Island:
A voyage for buried treasure spells trouble for cabin boy Jim Hawkins, who finds himself in the middle of a mutiny with some of the nastiest pirates to ever sail the seven seas.