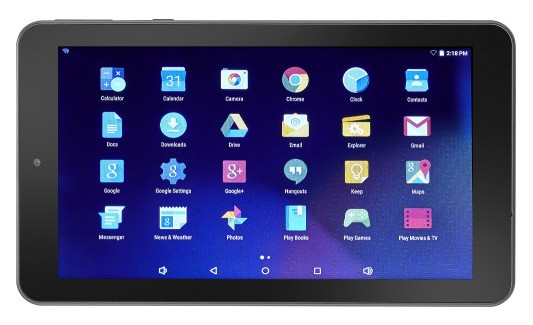 This past week Amazon had their entry-level Fire tablet on sale for $35, but they sold out and now the price went back up to the regular $50.
That deal is gone, but Best Buy has a new very similar tablet on sale for $35.
It's the MJS 7-inch tablet. Like the 2015 Fire, the regular price is $50, but it's on sale for the time being.
The specs are virtually identical to Amazon's Fire. The main difference is the software. The MJS tablet runs regular Android 5.1 Lollipop and comes with Google Play, whereas the Fire tablet has Amazon's custom operating system.
The MJS tablet has a 7-inch 1024 x 600 resolution screen with 8GB of internal storage space and a microSD card slot. It has a quad-core 1.2GHz processor and front and rear cameras (0.3MP and 2.0MP).
One of the negatives is it doesn't have Bluetooth like the Fire tablet. But if you're looking for a cheap Android tablet this one definitely fits the bill.