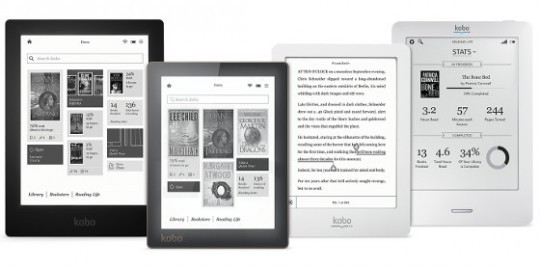 Kobo has started rolling out a software update for their line of ebook readers. The new software includes a number of bug fixes, nothing major and not any new features, just a number of improvements.
The new firmware version is 3.19.5613 and its release includes the following models: Kobo Touch, Kobo Glo, Kobo Aura HD, Kobo Aura, Kobo Aura H2O, Kobo Glo HD, Kobo Touch 2.0.
Like usual you can wait for the update to download and install automatically over Wi-Fi.
Hitting your Kobo device's sync button can trigger the update to download, but Kobo generally rolls updates out slowly to different regions and partners so that doesn't always work right away and could take a couple of weeks.
You can manually install the new firmware if you want to get it now. The download links are located at the bottom of the first post of the Direct Links to Kobo Firmware thread at MobileRead.
Here's a summary of the changes and bug fixes, according to the 3.19 firmware discussion thread at MobileRead:
Fix the flashing/refresh issues introduced in 3.18 firmware. Includes the chapter start, post sleep and panning in PDF.
Gothic and Ryumin fonts replace with "Kobo Tsukushi Mincho" and "Kobo UD Kakugo"…
Devices will sleep when plugged in. There were some other sleep timing issues that should be fixed.
Improvements to Turkish translations.
Japanese reading experience improvements.
Correct book selected for "Current read" search.
Keyboard or web view could have been blacked out if you slept/woke the device quickly.
Improved performance for certain books with large chapters. This is for kepubs with lots of chapters in a single internal file.
Other performance improvements for different formats.
The option to turn off pinch to adjust fonts now works.