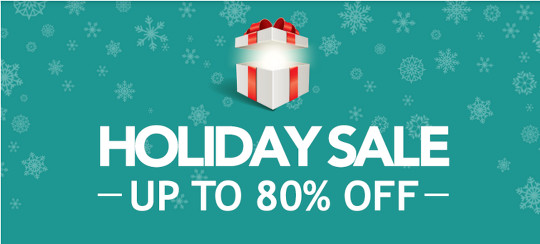 Most of the sales have come and gone for the holiday shopping season, but there are still a few good deals to be had.
The Kobo Glo HD is on sale at Kobo.com for $109. That's $20 off the regular price. Chapters.Indigo also has the Glo HD marked down by $10, which probably works out cheaper in the long run for those in the U.S. since Chapters charges in Canadian dollars (their shipping is faster too).
At Kobo it says the deal runs through January 1st, and they're also running a holiday sale on ebooks right now, with up to 80% off. The Chapters.Indigo sale doesn't specify an end date—they're also advertising an extra 10% off with Visa Checkout but I'm not sure if it works with the Kobo HD purchase.
If you're looking to get a good 10-inch tablet, the Lenovo Tab 2 10 is priced as low as I've seen it, currently $159 at Amazon. That's a great price for an above average tablet with a high-res 10-inch screen. I've been using it as my primary tablet every day for the past six months and it's still holding up great.
Unfortunately there aren't any Kindles or Fire tablets on sale. Amazon generally stops running sales for awhile this time of year until around Valentine's Day, so refurbished Kindles are about the only way to get a discount. But they still have some other sales, and the $49 Fire tablet is basically a perma-sale and it's finally back in stock.
Select Fire and Kindle accessories are up to 50% off.
The Gold Box Deal of the Day offer is $5 Magazines: As Low as $.50/Issue.
There's also the up to 80% off deal on 100 select Kindle books.