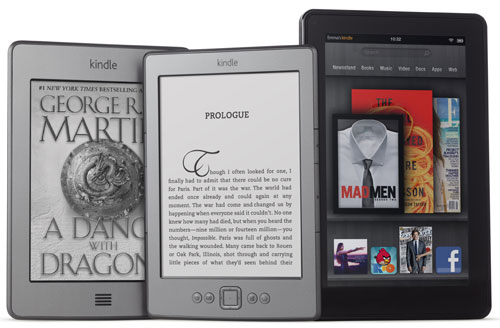 The great thing about ebooks is the fact that they can be copied and backed up and they don't break down or degrade over time like paper books.
The same thing can't be said for the manner in which we read ebooks, however. Reading ebooks always requires using some degree electricity, even just a tiny charge to flip pages with an E Ink ereader.
There's no question that the Achilles heel of ebook readers and tablets is their batteries.
An ebook reader's or a tablet's battery can go bad with typical use in as little as 3 years or less, depending on a number of factors (number of charge cycles, battery level when storing, battery quality, etc).
Over time the battery starts draining faster and faster until you get to the point where it won't hold a charge at all.
My original Nook Touch has recently fallen victim to this fate. It won't even charge enough to turn on anymore.
Cheap Android tablets seem to be especially prone to short battery lives, but ebook readers generally seem to last pretty long since they don't need charging as often. The Nook Touch is the first ebook reader I've owned to get a completely dead battery, but I usually get rid of devices after a year or two at most since there's always new ones to review.
I imagine a lot of ebook readers sold during the big ereader boom of 2011 and 2012 are starting to go dead, like the Kindle keyboards, the Kindle Touch, Kobo Touch, Sony eReaders, etc.
Very few ebook readers and tablets have user-replaceable batteries. Nevertheless, you can often find new batteries online if you feel comfortable dismantling your device. Here's an article about How to Replace Kindle Batteries.
Too bad batteries don't last longer. My Nook was only a few years old. It was released in 2012, but then my first one developed a defect so I got a refurb as a replacement in 2013, then it died in late 2015. That's not a very long lifespan.
What about you? Is your ebook reader or tablet's battery starting to go bad? How long did it last?